Prayers have long been a way for people to communicate their deepest desires, fears, and hopes to God. This includes a simple prayer for someone you love to come back. And the practice is deeply embedded in the Judeo-Christian tradition, as evidenced by the richly layered prayers found throughout the Bible.
Are you in a situation of despair, longing for the return of a loved one? Fortunately, prayer is your beacon of hope.
We have crafted a few prayer points for your loved one to return, all anchored by relevant biblical references. By the way, you don't need a perfect prayer for God to grant your heart desires.
Can God Bring Someone Back to You?
As stated in Isaiah 55:8-9, God's thoughts are not our thoughts, neither are His ways our ways. He may allow someone to come back into our lives or He may not.
There's no definitive answer, but we can infer possibilities from the Christian Bible. In its passages, we often find stories of divine intervention, miraculous restoration, and the powerful work of God in the lives of His people.
One story is that of Joseph in the book of Genesis (Genesis 37-50). Joseph was sold into slavery by his brothers, only to be divinely positioned in Egypt. In a twist of fate, he became the second most powerful man in Egypt, a position that later allowed him to save his brothers during a famine. After many years, God brought Joseph back into his family's life in a most remarkable way.
| | Scriptures | Summary |
| --- | --- | --- |
| 1. | Genesis 45:4-8 | Joseph reveals his identity to his brothers, saying that it was God who sent him ahead to preserve their lives. |
The story of the prodigal son in Luke 15:11-32 also offers insight. The son who had gone astray eventually returned to his father's house.
It's a tale of repentance and forgiveness, but it also indicates that people can return to their lives, especially when there's an open avenue for love, forgiveness, and reconciliation.
| | Scriptures | Summary |
| --- | --- | --- |
| 2. | Luke 15:20 | The father sees his son from a distance, has compassion, and runs to him; he welcomes his son back home. |
In both stories, the return of the individuals was influenced by divine orchestration and human choice. God, in His omniscience and love, can create opportunities for a reunion, but you must make choices that facilitate such reunions.
Prayer for Someone You Love to Come Back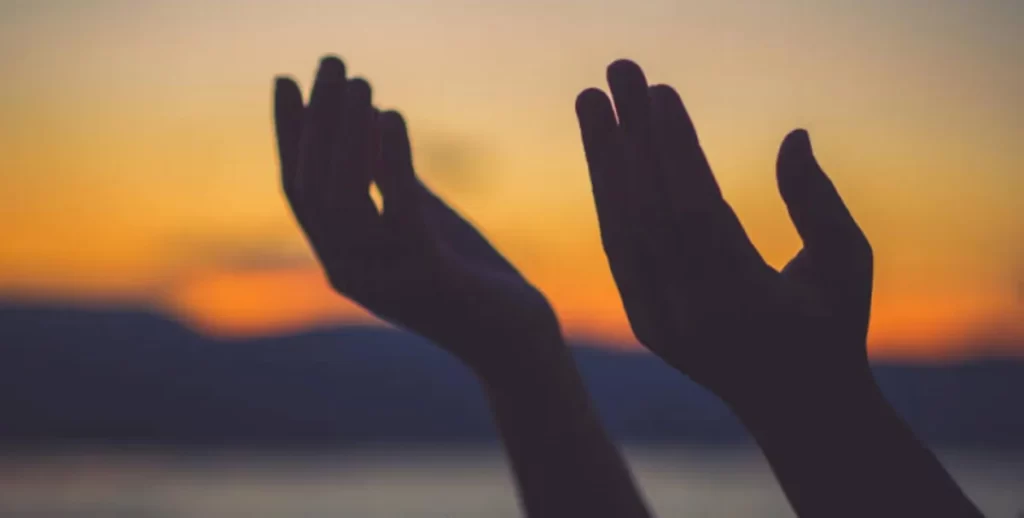 1. Prayer for Patience
As you await your loved one's return, it's essential to ask God for patience. It's a challenging virtue to maintain, especially during periods of prolonged separation. The Bible, in James 1:2-4, emphasizes that trials of any kind produce perseverance, which in turn leads to spiritual maturity.
Prayer:
Dear Lord, I pray for patience as I await the return of my loved one. Let this time of waiting mold my character, strengthening my faith and dependence on You, just as James wrote in his epistle.
2. Prayer for Peace
During these times, anxiety and worry may threaten your peace. Jesus Christ, in John 14:27, promised His disciples His peace, unlike the peace offered by the world. It's a peace that transcends understanding and guards hearts in Christ Jesus (Philippians 4:7).
Prayer:
Heavenly Father, please grant me Your peace. Let my heart not be troubled or afraid as I yearn for my loved one's return. In Jesus' name, I pray.
3. Prayer for Protection
The safety of your loved one is undoubtedly a major concern. Psalm 91 reassures us of God's protective nature, acting as a refuge and fortress for those who trust in Him.
Prayer:
Oh Lord, I pray for your divine protection over my loved one. May You be their refuge and fortress in times of trouble. Guide their paths and keep them from harm until they return to me.
4. Prayer for Wisdom
Your loved one's journey may involve making critical decisions. James 1:5 encourages believers to ask God for wisdom, promising that God gives generously to all without finding fault.
Prayer:
Lord, please grant my loved one wisdom to make sound decisions during their time away. Help them seek your guidance in every situation they face.
5. Prayer for Strength
The journey of waiting and hoping can be daunting, but the Bible in Isaiah 40:31 assures that those who hope in the Lord will renew their strength.
Prayer:
Father, I pray for strength during this trying period. As I wait for my loved one's return, may I find comfort and endurance in You.
6. Prayer for Reunion
Reunion is the ultimate desire when praying for a loved one's return. The story of the Prodigal Son in Luke 15:11-32 gives a beautiful image of a joyful reunion after a period of separation.
Prayer:
Gracious God, I eagerly anticipate the day of reunion with my loved one. May our reunion be filled with joy and celebration, reflecting your love and grace.
7. Prayer for Faith
Maintaining faith during the waiting period is crucial. The Bible, in Hebrews 11:1, describes faith as confidence in what we hope for and assurance about what we do not see.
Prayer:
Lord, increase my faith as I wait for my loved one's return. Help me to hold onto Your promises even when I can't see the outcome.
8. Prayer for Comfort
God is the ultimate source of comfort during times of distress. In 2 Corinthians 1:3-4, God is described as the Father of compassion and the God of all comfort.
Prayer:
Father, during this waiting period, I pray for Your comfort. Help me to feel Your love and compassion, and let me find rest in Your presence.
9. Prayer for Understanding
It might be difficult to comprehend why your loved one had to leave. Proverbs 3:5 encourages us to trust in the Lord with all our hearts and lean not on our own understanding.
Prayer:
Heavenly Father, grant me understanding during this difficult time. Help me to trust You even when circumstances don't make sense to me.
10. Prayer for Hope
Hope is a powerful force during times of waiting. Romans 15:13 explains that it is the God of hope who fills us with joy and peace as we trust in Him.
Prayer:
God of hope, fill me with all joy and peace as I trust in You. Let me overflow with hope through the power of the Holy Spirit.
11. Prayer for Love
Expressing love, even in separation, is crucial. 1 Corinthians 13:7-8 reminds us that love bears all things, believes all things, hopes all things, and endures all things.
Prayer:
Lord, let my love for my departed one endure this separation. Help me to bear all things, believe, hope, and endure all things in this period of waiting.
How Do You Pray for Love to Return?
Understand that the Bible advocates for love that is patient, kind, and selfless. As we can see in 1 Corinthians 13:4-7, "Love is patient, love is kind. It does not envy, it does not boast, it is not proud. It does not dishonor others, it is not self-seeking, it is not easily angered, and it keeps no record of wrongs. Love does not delight in evil but rejoices with the truth. It always protects, always trusts, always hopes, always perseveres."
Now, if you find yourself yearning for the return of love, here are some steps you can take:
1. Seek Clarity
Begin your prayer for someone you love to come back seeking clarity. Ask God to help you understand why the relationship ended or why the love seems lost.
You can refer to James 1:5, "If any of you lacks wisdom, you should ask God, who gives generously to all without finding fault, and it will be given to you." The wisdom you seek can help you better understand your feelings and the circumstance you are in.
2. Express Your Desires
You also want to express your desires and feelings genuinely to God. However, remember to do this while surrendering to His will. You could say, "Lord, you know the desires of my heart. If it aligns with your will, please bring back the love that seems lost in my relationship."
In doing this, we reference Matthew 26:39 where Jesus, in the garden of Gethsemane, prayed, "My Father, if it is possible, may this cup be taken from me. Yet not as I will, but as you will."
3. Pray for Healing
If there's hurt or pain in the relationship, it's crucial to pray for healing. This healing might be for you, your partner, or both of you. Use Psalms 147:3, "He heals the brokenhearted and binds up their wounds," as your prayer point.
4. Pray for Reconciliation
Ask God to restore the love that seems lost. You can refer to Romans 15:5, "May the God who gives endurance and encouragement give you the same attitude of mind toward each other that Christ Jesus had." Pray that God ignites the same love and affection that once existed between you and your partner.
5. Pray for Strength and Patience
Praying for love to return can sometimes be a journey that requires patience. Ask God to grant you the strength to endure and the patience to wait for His perfect timing. Consider 1 Corinthians 16:14, "Let all that you do be done in love," as a guiding verse.
6. Give Thanks
Finally, end your prayer with gratitude. Thank God for hearing your prayers and for what He is about to do in your life and relationship. "Give thanks in all circumstances; for this is God's will for you in Christ Jesus" (1 Thessalonians 5:18).
What is a Powerful Prayer for Relationship Restoration?
This prayer below is drawn from biblical principles and is a powerful prayer for relationship restoration.
Dear Heavenly Father,

In the quiet of this moment, I come to You with a heavy heart and a troubled spirit. I know that You are the God of restoration, the one who can heal the brokenhearted and mend the deepest wounds. Your word in Jeremiah 17:14 declares, 'Heal me, Lord, and I will be healed; save me and I will be saved, for you are the one I praise.'

I seek Your divine intervention in my relationship with (name of the person). We are at a point where it seems impossible to mend our bond, but I know that with You, nothing is impossible (Matthew 19:26). I pray that You may soften our hearts and remove any bitterness, anger, and resentment that has found a home within us.

Guide us, Lord, to forgive each other as You have forgiven us (Ephesians 4:32). Restore our love and trust for each other, just as You restored Job's fortunes and gave him twice as much as he had before (Job 42:10). Let our relationship be a testament of Your grace and mercy.

God, I ask that You renew our minds and refocus our hearts towards what truly matters. Remind us of the love that once was, the bond that we share, and the journey that brought us together. May we draw lessons from 1 Corinthians 13:4-7, where love is patient, kind, and always perseveres.

I pray this in the name of Jesus Christ, the ultimate reconciler. Amen.
What Does God Say About Failed Relationships?
The Bible doesn't directly mention dating or breakups since these are modern concepts, but it does guide how to navigate difficult emotions and move forward with grace and wisdom.
God uses our failed relationships to mold and shape us. One of the central themes of the Bible is that pain and suffering can be used by God to refine our character. James 1:2-4 says, "Consider it pure joy, my brothers and sisters, whenever you face trials of many kinds because you know that the testing of your faith produces perseverance. Let perseverance finish its work so that you may be mature and complete, not lacking anything."
Romans 8:28 further comforts us by reminding us, "And we know that in all things God works for the good of those who love him, who have been called according to his purpose." While it may be challenging to see the good in a failed relationship, God assures us that every experience is woven into His divine plan.
In terms of forgiveness, the Bible instructs us to forgive those who have hurt us. Ephesians 4:31-32 advises, "Get rid of all bitterness, rage and anger, brawling and slander, along with every form of malice. Be kind and compassionate to one another, forgiving each other, just as in Christ God forgave you." In failed relationships, forgiving the other person can be a powerful step towards healing and moving forward.
Amid emotional pain, we are reminded that God empathizes with our suffering. Psalm 34:18 says, "The LORD is close to the brokenhearted and saves those who are crushed in spirit." He understands our heartache and promises to be a source of comfort.
Lastly, for those apprehensive about the future, the Bible encourages. Jeremiah 29:11 says, "For I know the plans I have for you," declares the LORD, "plans to prosper you and not to harm you, plans to give you hope and a future." God encourages us not to lose hope, even when relationships fail.
Failed relationships can be very painful. But according to the Bible, they can also be a means for personal growth, an opportunity for forgiveness, and a chance to draw closer to God. It also reminds us that God has a plan for our future, one filled with hope, even if we can't see it at the moment.
Read also: Short Prayers for Someone You Love Revealed!