Prayers for prosperity and abundance can attract success to your life. These kinds of prayers are typically about asking God to bless you – could be with money, emotional well-being, mental clarity, physical health, spiritual growth, and good relationships.
The advantages of using prosperity prayers are countless – so don't stop if you are determined to render them.
When you say these prayers, it shows that you trust God to provide for your needs. To help your cause, we have compiled a list of these prayers, alongside relevant Bible verses to help you along the way.
Prayers for prosperity and abundance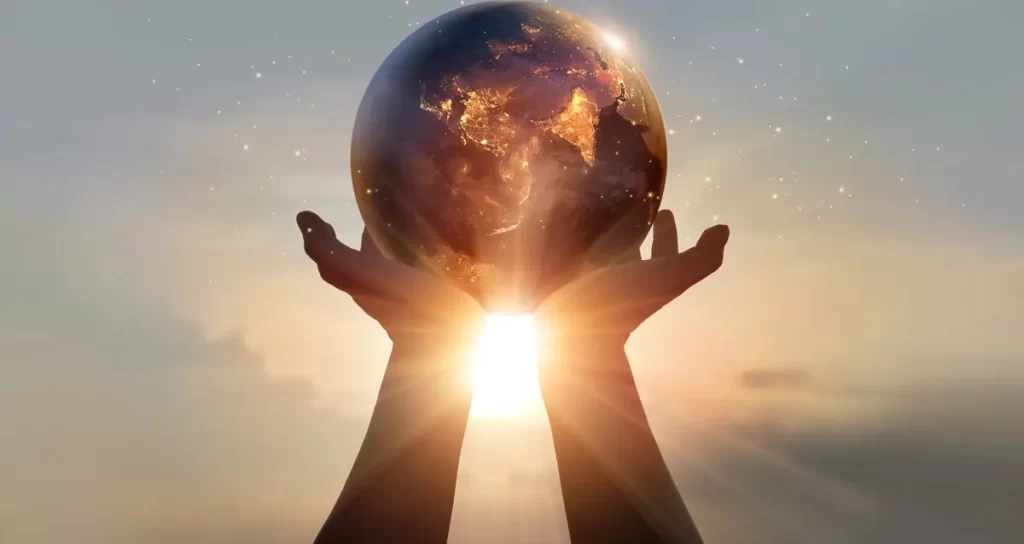 Prayer for Blessings
O Jehovah, my God, You say to ask, and we will surely receive. I want to believe in Your word, so I ask that You work within me to trust You. You delight in taking care of Your people. You created us not for any end of Your own, but that we may be blessed through experiencing Your perfect love.

Bless me, good Lord, and do not turn Your face away. Shower me with abundance and let Your servant prosper.

Amen.
Bible Verse: Psalm 67:6 – "The earth has yielded its increase; God, our God, shall bless us."
Prayer to Manage Wealth Well
O Lord, Mighty in Power, if managing money were simple, everyone would be rich. With much money often comes much folly. Greed takes people hostage and clouds their minds. Thus, keep me free from the greedy temptation of more money. Help me to be a good and faithful steward, using it for the sake of Your kingdom which has no end. Amen.
Bible Verse: 1 Timothy 6:17-18 – "As for the rich in this present age, charge them not to be haughty, nor to set their hopes on the uncertainty of riches, but on God, who richly provides us with everything to enjoy. They are to do good, to be rich in good works, to be generous and ready to share."
Prayer to Find Favor Financially
O Exalted One, I am petitioning You now with an urgent request. Please hear me. I am struggling financially.

I feel as though I am being punished through my monetary situation. I cannot understand why Your people suffer while the wicked do well.

Therefore, let me find favor in Your eyes. Do not pay attention to the wicked who cheat and lie, but financially bless me, Your dear child, through Christ, my redeemer.

Amen.
Bible Verse: Proverbs 3:4-5 – "So you will find favor and good success in the sight of God and man. Trust in the Lord with all your heart, and do not lean on your own understanding."
Prayer for Abundance and Prosperity
All-Powerful Father, You are the font of all goodness and righteousness. Through You, even the lilies of the field are adorned and prosper. You have created me in Your image, let Your gifts abundantly fill my cup until it overflows. Bless me with the riches of righteousness and the prosperity of faith so that my treasure will be stored up in heaven.

Amen.
Bible Verse: Psalm 23:5-6 – "You prepare a table before me in the presence of my enemies; you anoint my head with oil; my cup overflows. Surely goodness and mercy shall follow me all the days of my life, and I shall dwell in the house of the Lord forever."
Prayer for Wealth
Almighty and Everlasting God, so many ask for wealth for its own sake. Their reward is in the money itself. Mammon is their only God. I ask You for wealth, not for my gain, but that I may use it to bless others.

Therefore, I petition You to increase my means of earning. Help me to bring in more, so that through You this money may be used to help others in Your name.

Amen.
Bible Verse: 2 Corinthians 9:11 – "You will be enriched in every way to be generous in every way, which through us will produce thanksgiving to God."
Prayer for Financial Breakthrough
Lord, my Refuge, I have been trying my best to manage Your gifts, but I haven't seen the success I desire. Please help me achieve a financial breakthrough. Guide me to be a better steward and make wise decisions based on Your commands, not my emotions.

Amen.
Bible Verse: Proverbs 3:9-10 – "Honor the Lord with your wealth and with the firstfruits of all your produce; then your barns will be filled with plenty, and your vats will be bursting with wine."
Short Prayer for Prosperity
Lord, bless me with prosperity and help me make wise financial decisions. Open doors of opportunity and provide for my family's needs. May I be a good steward of Your resources. Amen.
Bible Verse: Malachi 3:10 – "Bring the full tithe into the storehouse, that there may be food in my house. And thereby put me to the test, says the Lord of hosts, if I will not open the windows of heaven for you and pour down for you a blessing until there is no more need."
Prayer to Find Success in All Things
God of Victory, I often feel like I'm facing failure in everything I do. I'm struggling financially and need a change in my life. Please help me find success. Illuminate my mistakes, and let me live virtuously with integrity. Above all, strengthen my faith so I won't give up.

Amen.
Bible Verse: Philippians 4:13 – "I can do all things through him who strengthens me."
Prayer for Unexpected Income
Jesus, my Savior and Miracle-Worker, Your ways are beyond our understanding. I'm in a desperate situation and need Your help.

Please provide unexpected income and work a miracle in my life. I trust in You, my Lord.

Amen.
Bible Verse: Luke 18:27 – "But he said, 'What is impossible with man is possible with God.'"
Short Prayer for Financial Guidance
Lord, grant me prosperity in my finances. Show me where to invest, guide me in my job choices, and help me manage my time wisely.

Amen.
Bible Verse: Proverbs 16:3 – "Commit your work to the Lord, and your plans will be established."
Prayer for Financial Breakthrough
Dear Lord, I thank you for all the blessings in my life. Today, I come to you seeking help with my finances. Please heal my financial situation, enabling me to save money and pay my bills.

I pray for the success of both my businesses, that they may become profitable and prosperous. Bring customers to my website who will make purchases and become loyal customers. Also, send clients who will pay me for marketing services.

Amen.
Bible Verse: Philippians 4:19 – "And my God will supply every need of yours according to his riches in glory in Christ Jesus."
Prayer to Get Ahead
O God of Loving Devotion, I don't want to be left behind financially. Help me get ahead and break free from financial struggles. Grant me the ability to focus on getting ahead of my expenses and start building wealth.

Amen.
Bible Verse: Proverbs 21:5 – "The plans of the diligent lead surely to abundance, but everyone who is hasty comes only to poverty."
Prayer for Money
Dear Lord, I humbly come to you with my family's financial struggles. My husband lost his job, and we've been facing difficulties ever since. Please provide for us and bless us during these challenging times. We believe in Your abundant provision and know that You will guide us through. Please help us pay our bills and overcome our financial burdens.

Amen.
If you need more prayer points for divine help to pay your bills and prayers for unexpected income, here's a link to a video that shows you some prayers for money to pay your bills. https://youtu.be/4ROhAVPz_ds
Bible Verse: Psalm 37:25 – "I have been young, and now am old, yet I have not seen the righteous forsaken or his children begging for bread."
Prayer for Abundance
Lord, I pray for abundance in every area of my life. May my business prosper, and my finances thrive. Bring abundance to my relationships, career, and personal life. Bless my home and community with prosperity.

Grant me success in my spiritual journey and shower abundant blessings on my family and church. I pray for healing, guidance, faith, and peace in my body, mind, and soul.

Amen.
Bible Verse: Psalm 1:3 – "He is like a tree planted by streams of water that yields its fruit in its season, and its leaf does not wither. In all that he does, he prospers."
Prayer for prosperity and protection
Oh Lord in Heaven, I come before You today seeking Your blessings for prosperity and protection. Just as You protected Daniel and blessed the Israelites, I pray that You bless me so that I may prosper in all aspects of my life.

May I experience financial growth, spiritual enrichment, and good health by Your grace. Please protect me from harm and grant me a long and fruitful life. I trust in Your divine protection, and I thank You for Your presence in my life. In Jesus' Name, I pray.

Amen.
Bible Verse: Psalm 5:11 – "But let all who take refuge in you rejoice; let them ever sing for joy, and spread your protection over them, that those who love your name may exult in you."
Prayer for blessings and favor
Heavenly Father, I come before You with reverence for Your strength and unconditional love. I thank You for always caring for me, from my mother's womb till this day. I humbly ask that You continue to shower Your blessings and favor upon me. I desire to receive Your abundant blessings and to be Your favored one among millions. Lord, take control of my life, and let Your blessings and love be more than enough. I glorify You, El-Shaddai, and I pray in Jesus' Name.

Amen.
Bible Verse: Numbers 6:24-26 – "The Lord bless you and keep you; the Lord make his face to shine upon you and be gracious to you; the Lord lift up his countenance upon you and give you peace."
Prayer for Financial Independence
Father above, I pray to You today with humility about my life. Lord, I need Your divine help to achieve financial independence. Please free me from incapability and provide the means for me to take care of myself, my loved ones, and Your beloved people for life. Fix my life so that I can meet all my responsibilities. I thank

You for this prayer and the blessings to come. I exalt Your name, and in Jesus' Name, I pray.

Amen.
Bible Verse: Philippians 4:13 – "I can do all things through him who strengthens me."
Prayer for Deliverance from Financial Woes
Lord Jesus, I come before You acknowledging that money can become an idol, causing greed, envy, and worry in our lives. I don't want to be consumed by the pursuit of money, but the world demands that I work and pay my debts.

Please deliver me from this financial burden and set me free to love and serve You without worry. In Your holy name, I pray. Amen.
Bible Verse: Matthew 6:24 – "No one can serve two masters, for either he will hate the one and love the other, or he will be devoted to the one and despise the other. You cannot serve God and money."
Prayer for Prosperity and Abundance
Father, I come before You seeking prosperity and abundance in my life. I know that with Your guidance, miracles can happen. I cannot achieve this alone, but I believe in Your power to transform my life. Grant me financial release through employment or the success of my business. Lift me up, so I can stand proudly as Your child and be a living testimony of Your great works. Let Your blessings silence those who doubted You in my life. Thank You, Oh God, my Father. In Jesus' Name, I pray.

Amen.
Bible Verse: Philippians 4:19 – "And my God will supply every need of yours according to his riches in glory in Christ Jesus."
Frequently Asked Questions
What is the most powerful prayer for abundance?
Lead me, O Lord, in the right direction and at the right time. Bring healing and abundance to every aspect of my life—spiritually, relationally, financially, and physically. I pray for Your blessings to shower upon me unexpectedly, and help me recognize the ways You are already at work in my life.
What is an effective prayer for prosperity?
As I seek Your will, dear Lord, grant me the assurance of Your blessings and prosperity. May the love of the Father, the tenderness of the Son, and the presence of the Spirit bring joy and gladness to my heart every day. Through Jesus Christ, our Lord, I pray. Amen.
How do you pray desperate for financial help?
Almighty Lord, I feel overwhelmed and troubled by my current financial situation. Please calm my heart with Your majestic power and deliver me from these difficulties. Hear my prayer, O God, and work a miracle in my life, blessing me with abundance.
Conclusion
Don't just render the prayers for prosperity and abundance, accompany them with faith and works. And remember that these kinds of prayers go beyond just asking for money; they seek blessings in all areas of our life such as health and relationships, etc.
Read also: Best Prayers for Boyfriend Success and Prosperity